Carry the stuff that matters.
Backpack Health makes it easy to bring all your health information together in one place. Use it for yourself and everyone you care for, and take control over how you share your information with all the people involved in your care.
Manage your health the way that makes sense for your life – no matter where life takes you.
Get Started
Free – Available on iOS, Android and web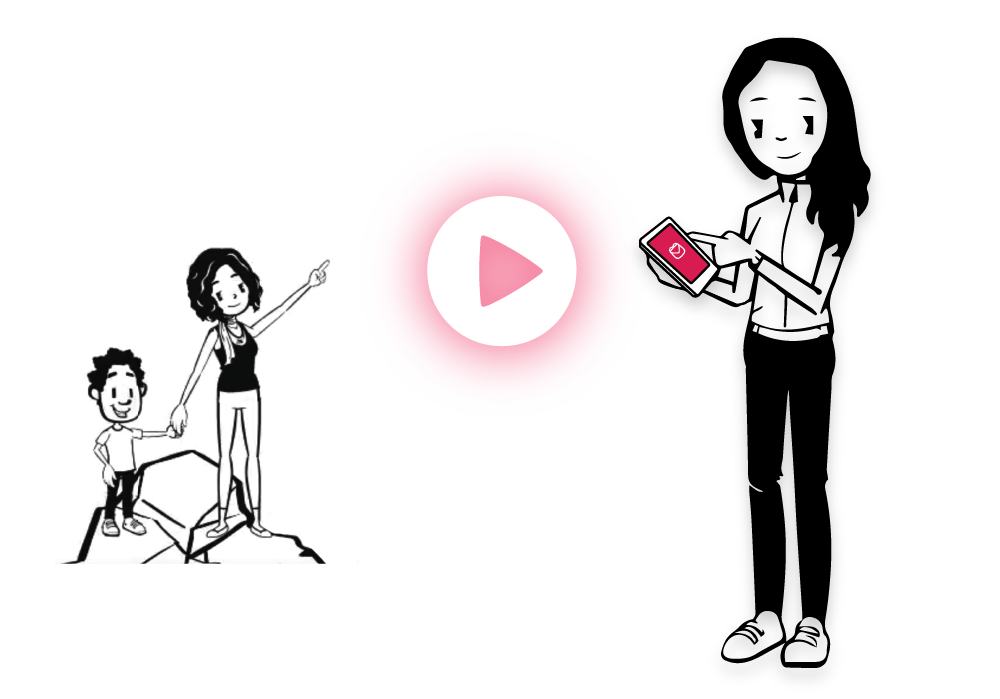 Portable
Bring all of your health information together in a comprehensive, portable app.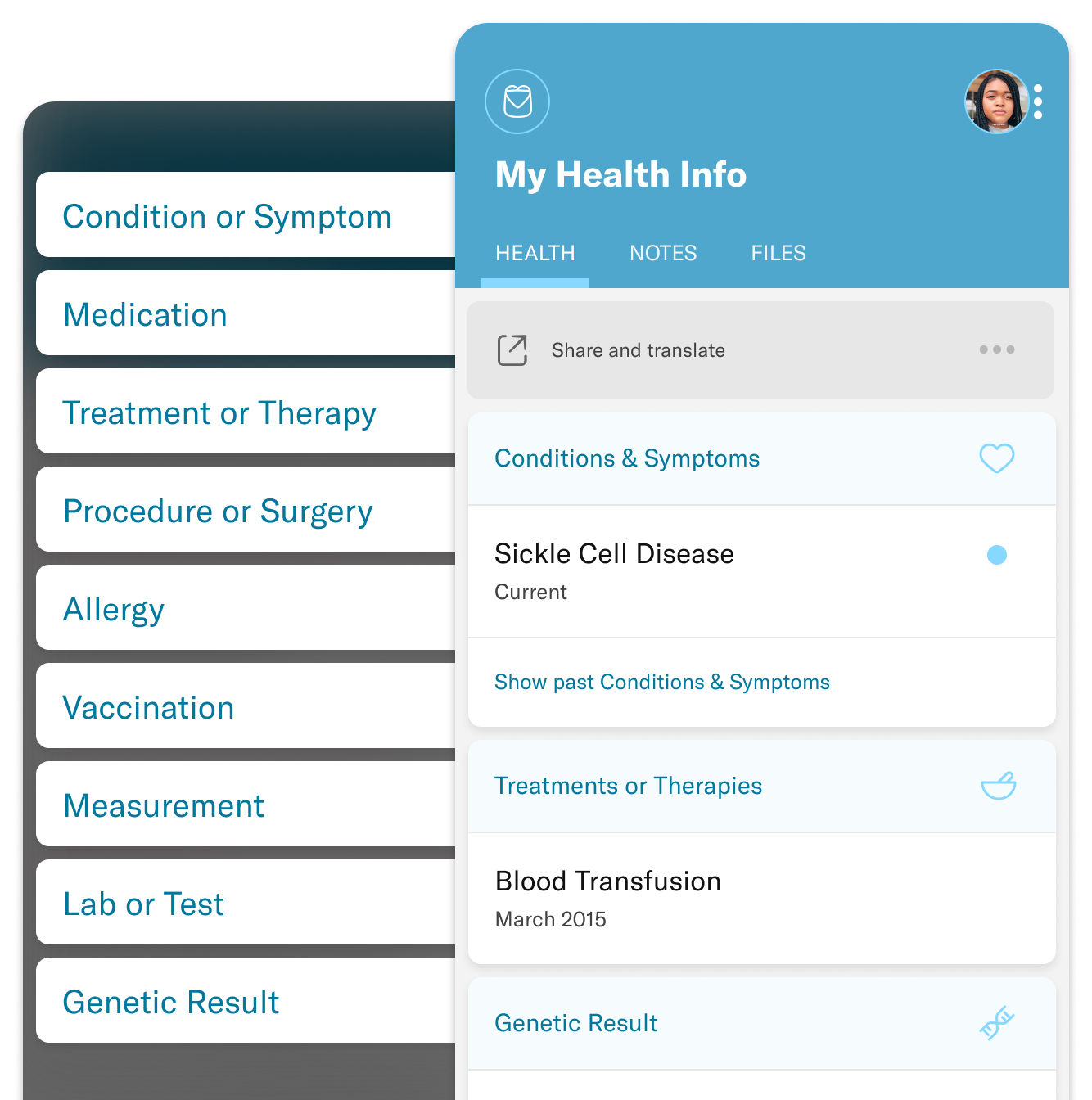 Manageable
Manage your loved ones' health information in the same place as your own, seamlessly.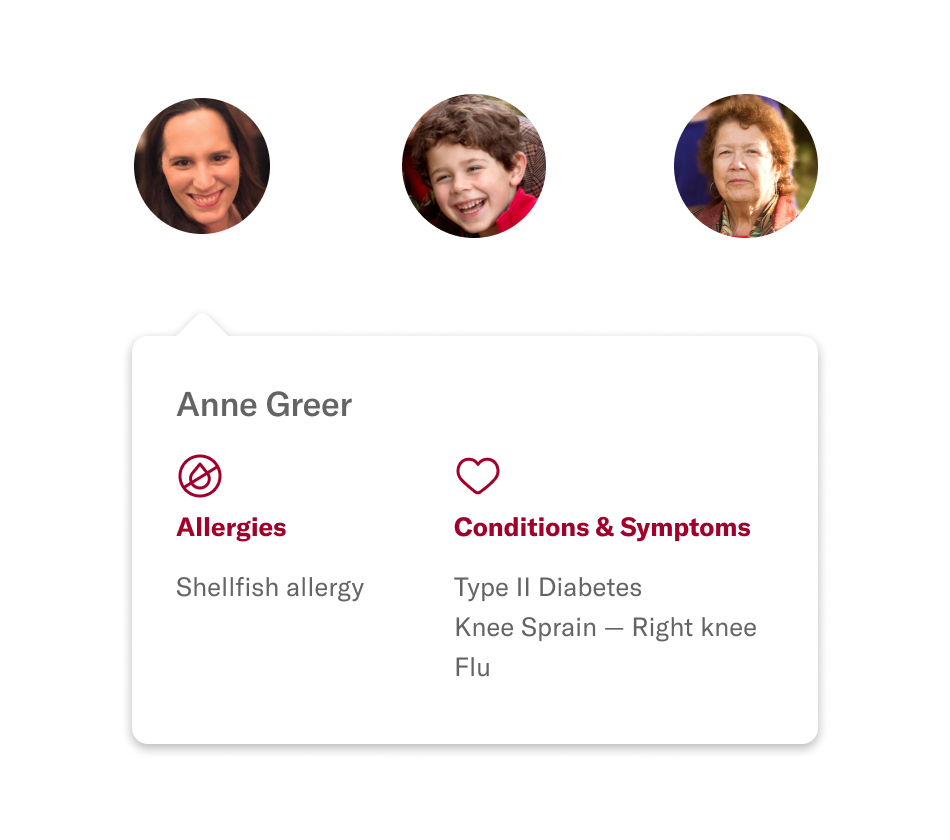 Shareable
Securely share information from Backpack with those you choose using Share Cards.
Select specific details from Backpack to add to Share Cards – easily converted to PDFs and shareable by email, text message, and more.

Choose who has access to your emergency info so it's available when they need it most.

Share the information in multiple languages.

Give others live access to your Emergency Share Card (or any Share Card) by adding its URL to your medical ID bracelet or your phone's medical ID system.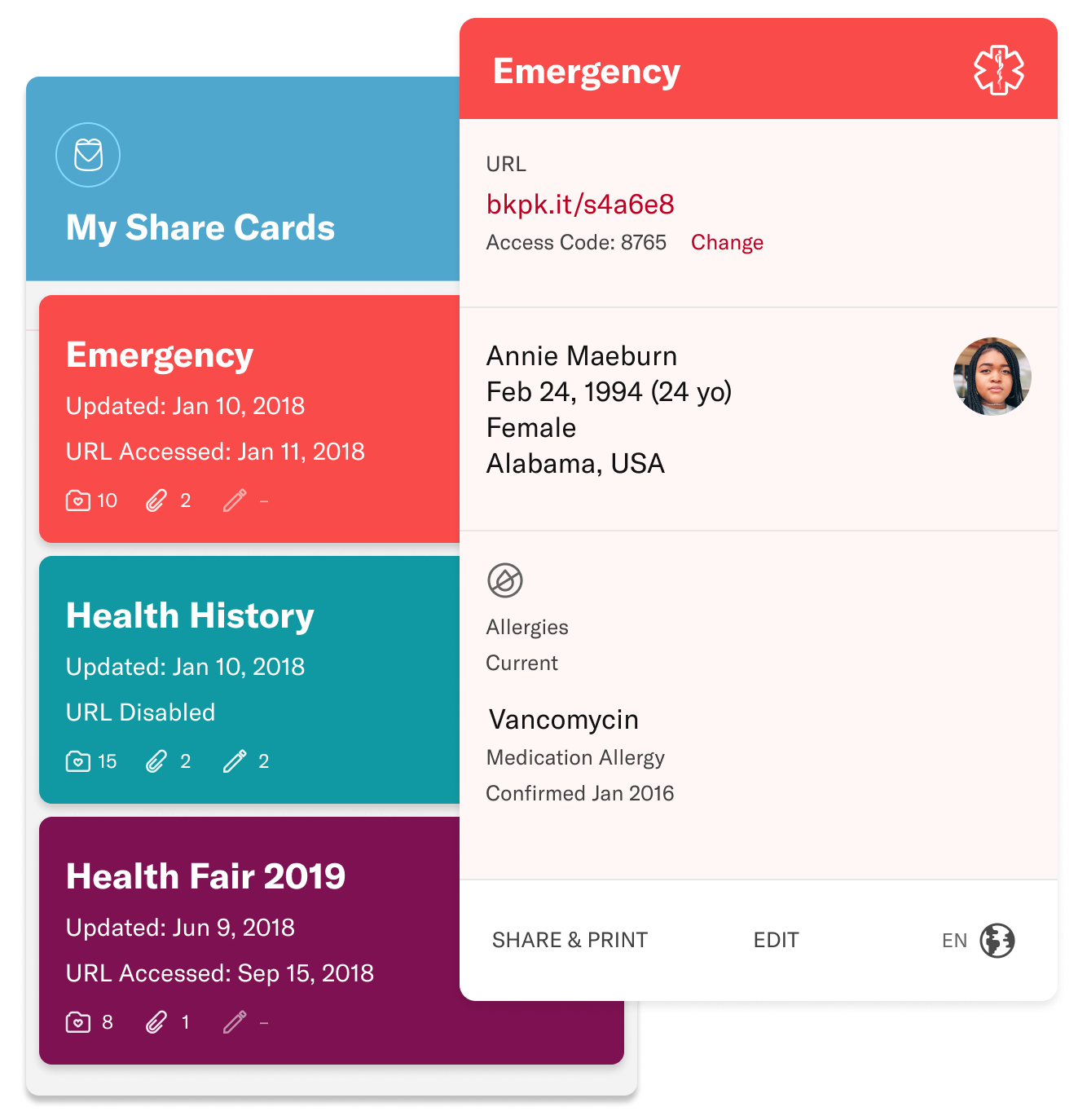 Translatable
Make use of a multilingual health app in English, Spanish, French, Portuguese, German, and Italian.
Manage health information in your native language.

Access your information from anywhere, even without internet connection.

Translate all of your health details on the go, including health history and allergies.