Emergency Share Card
Use the Backpack Health Emergency Share Card to give others access to your critical information, even when traveling.
The Backpack Health Emergency Share card allows you to provide access to your most up to date health info when it's needed. You can print it, email or text it as a PDF, or even share a unique secure URL and access code that allows your info to be accessed in emergencies. No matter how you choose to share, you can include any relevant files, images, or documents. You can also share the emergency health info for the loved ones in your Backpack in the same way you do your own.
Take it with you – translate your or your loved ones' emergency info into one of our supported languages. When you share the URL and access code, anyone viewing your emergency info can translate it on their end as well!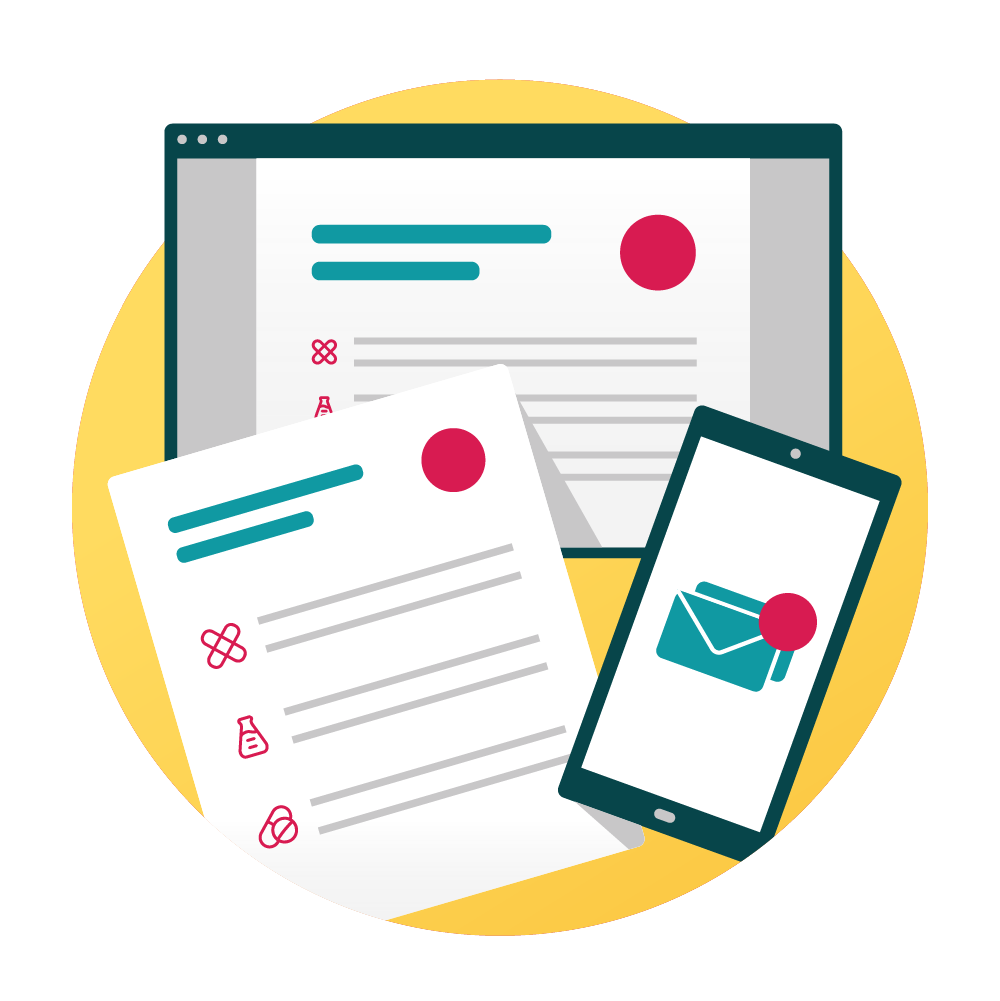 Phone Medical ID
Your emergency info in the palm of your hand.
First responders and other health professionals often check various places for information about a person, including a wallet or purse, medical ID accessories and the phone in emergencies.
From your phone's lock screen they can access your iPhone or Android phone's built-in Medical ID. Make sure it's up to date with your current information, and include your Backpack Health Emergency Share Card URL + access code in the notes. That way others can have access to important files, images, and documents in an emergency situation when you aren't able to provide it for yourself or for a loved one.
Using Your Phone's Medical ID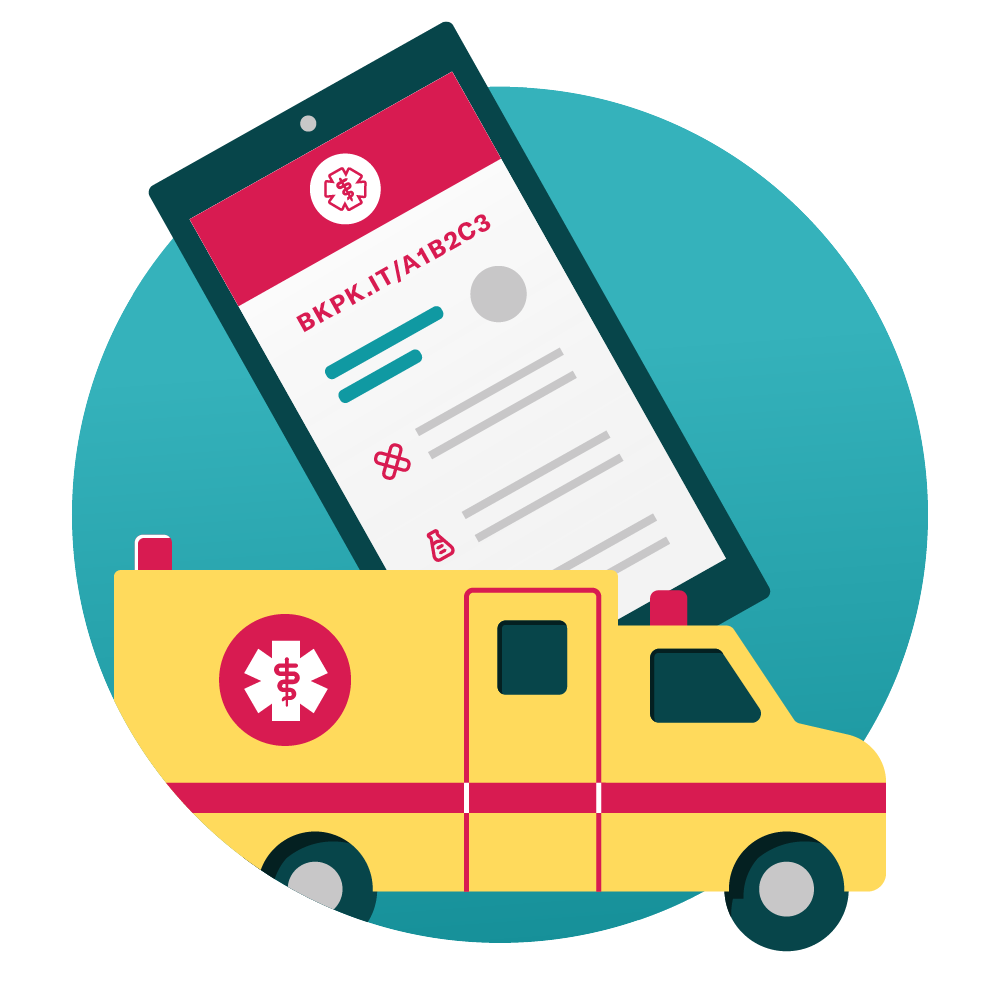 Medical ID Accessories
Wear your info how you want to!
Include your Backpack Health Emergency Share Card URL on any piece of jewelry or other accessory. Engrave it, wear it, share it. Anyone who has the URL + access code can get your most up to date emergency info, including any files you've added. You can also add the URL and access code to a wallet card, the back of your license or any place where you currently carry vital information.
And we've made accessing your Backpack Emergency Share Card from Medical ID bracelets and accessories even easier by integrating directly with these Medical ID providers: