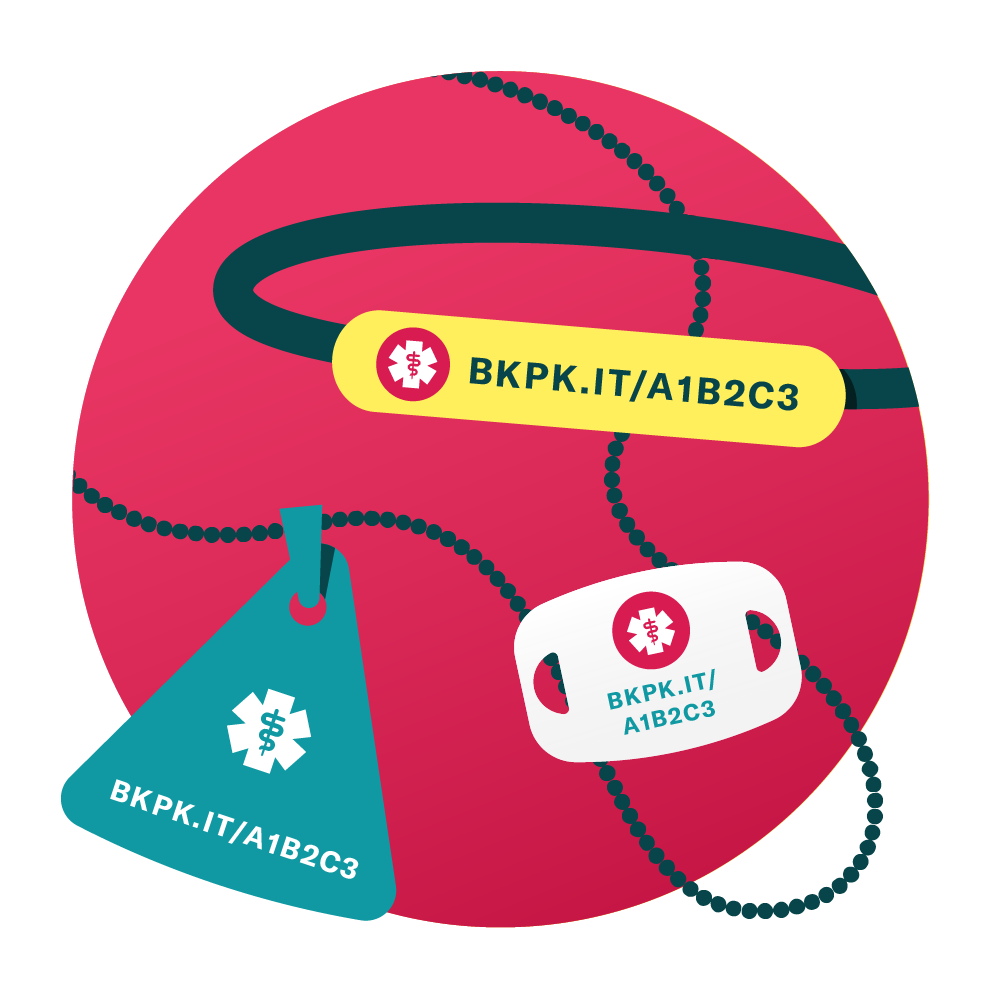 Purchase Your StickyJ Medical ID
Your health information can go with you in even more ways than in your phone or on a wallet card. Choose from StickyJ's huge selection of Medical IDs, each with a unique URL that you'll use to connect to Backpack Health.
Browse StickyJ Medical IDs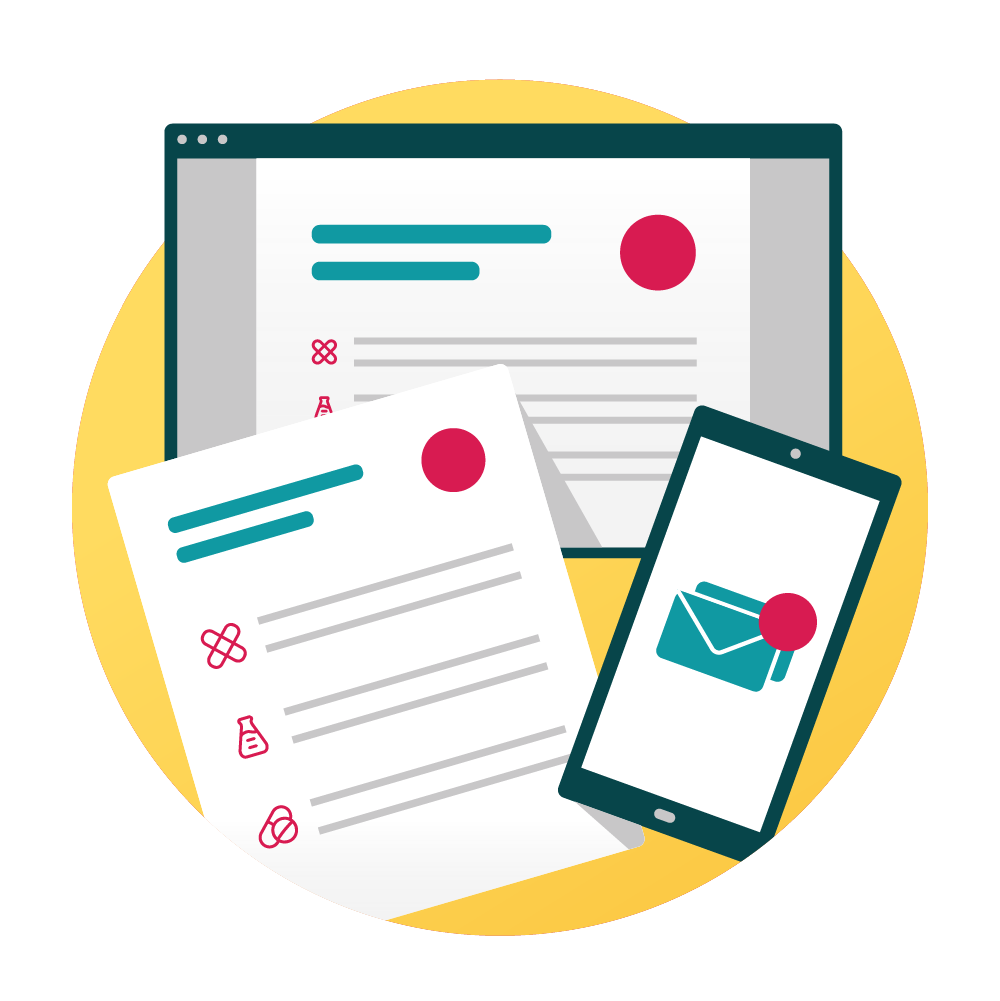 Register with Backpack Health
Any information you include on your Backpack Health Emergency Share Card will be accessible through the unique URL on your medical ID—even files.
Step-by-step Instructions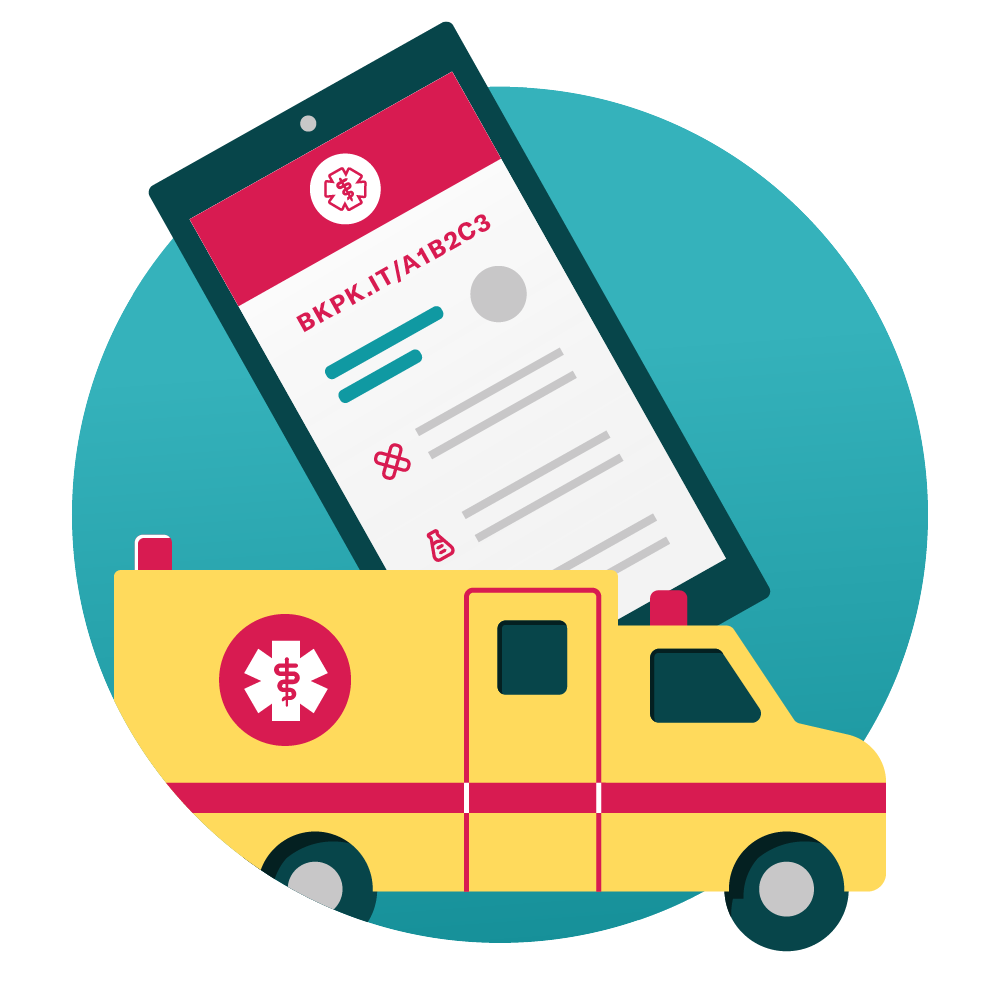 Access Your Emergency Info
When emergency medical personnel check your medical ID they'll be able to quickly access all of your important information from any device or browser—they'll even be able to translate that information to multiple languages.
Backpack in an Emergency